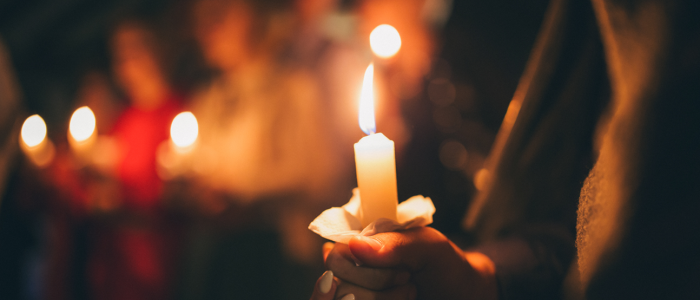 5.7 What is the difference between actual Communion and spiritual Communion?
Living the sacraments
There are various reasons why without any fault from your side you cannot attend Mass or receive communion. Illness, great distance, closure of churches, lack of priests, decisions by the bishop… Still, you can always and everywhere make a spiritual Communion: you express your faith in Jesus' presence in the Sacrament of the Eucharist, and your desire to receive him in your heart. Note that even when you attend Sunday Mass you are under no obligation to receive actual Communion.
As long as you cannot receive Communion, honest spiritual Communion gives you the graces you seek. It is a genuine sharing in the body and blood of Jesus (imperfect until you can receive actual Communion again). It is like when we sing after consecration: "We proclaim your death, O Lord, and profess your resurrection, until you come again" – only when Jesus comes again will we be able to enter the perfect life with him forever. Until then we try to live our imperfect lives as well as we can.
As long as you cannot receive Communion, spiritual communion gives you the graces you seek.