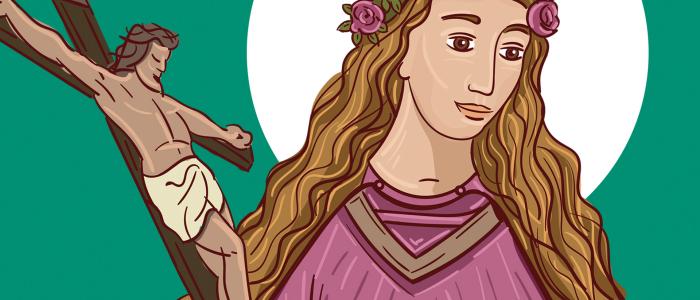 7.39 Can there be a sense to my suffering? Is euthanasia a solution?
Creation - #OnlineSaints
Lidwina fell on the ice at the age of 14. This was the beginning of a 38-year sickbed with much suffering and pain. At first she was angry with God, but then discovered how her suffering brought her closer to Jesus who suffered so much on the cross to bring her life. Even though her life was not as she wanted it to be, it was still a gift of God. Her strong faith made her a wise guide for many visitors to her sickbed.
People who are thinking about asking for euthanasia are often in great distress and suffering. While it may seem that certain suffering is unbearable and inhumane, this still is part of the life God has given to us. Lidwina's example shows that suffering can even serve a purpose. Your suffering can help you grow closer to Jesus, and even be a stronghold for others. We should do everything to comfort the sick, and diminish the suffering of the dying, but allowing them or others to make the decision to take their lives is contrary to the human dignity received from God.
For more on this saint, scan the picture with the app Online with Saints or click:
Suffering is terrible. Faith can help you to see a certain sense in suffering, and endure it in abandonment to God. Euthanasia means rejecting God's gift of life, and is very wrong.