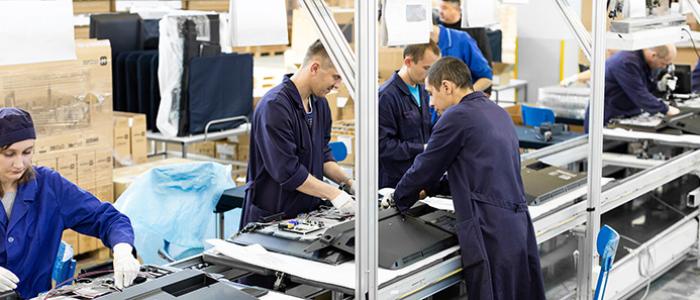 6.18 Is there a Christian business model? What if my boss tells me to act unethically? Is the assembly line real work? Is corporate social responsibility good?
Economy & Work - #YniGOD
While profit is important for the continuation of an enterprise, it should never be its sole guiding principle. It is not the business model, but the ethical principles adhered to that make a business 'Christian'. Such principles are also required from any employee. Basic Christian teaching will be of great help when workers are faced with unethical behaviour of bosses or colleagues.
Whatever their hierarchical position, workers will wish to be part of the production of a product or service of which they can be proud. This is not easily achieved through dull repetitive actions like at an assembly line. Corporate social responsibility (CSR) is as good as any business approach that helps a company monitor its impact on society in the broadest sense, working for the wellbeing of workers and all society.
Christian businesses are driven by the principle of love, dignity of work, and social responsibility. Your conscience will help you distinguish right from wrong.
The Wisdom of the Church
What is the task of business management?
Business managers are responsible for the economic and ecological effects of their operations. They must consider the good of persons and not only the increase of profits, even though profits are necessary to assure investments, the future of the business, employment, and the good progress of economic life [CCCC 516].
This is what the Popes say
The dignity of each human person and the pursuit of the common good are concerns which ought to shape all economic policies… Business is a vocation, and a noble vocation, provided that those engaged in it see themselves challenged by a greater meaning in life; this will enable them truly to serve the common good by striving to increase the goods of this world and to make them more accessible to all [Pope Francis, Evangelii Gaudium, 203].