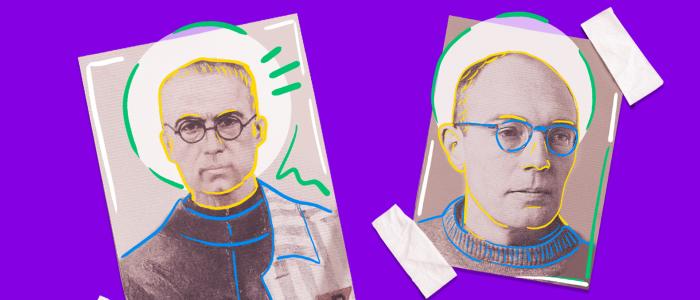 8.27 Can I be angry with God? How can I trust him despite tragedy?
Bible - #OnlineSaints
It is only natural to be angry when things are difficult and tragedy strikes, but is it fair to take it out against God? He loves you and promises to be with you, in particular when things get complicated. 
Friar Maximilian peacefully opposed the evil of the Nazis. In response to an arbitrary retaliation, he offered to take the death sentence imposed on a father of a family. Suffering greatly in a concentration camp, Karl did not get angry with God, but instead he strengthened others by telling how much God loved them. Are you ready to trust God this much?
For more on these saints, scan the picture with the app Online with Saints or click:
→ Saint Maximilian Kolbe
→ Blessed Karl Leisner
God himself is love and he will never do anything to hurt you or to deserve your anger. In spite of everything, he is by your side, hoping you will accept his helping hand and trust him.