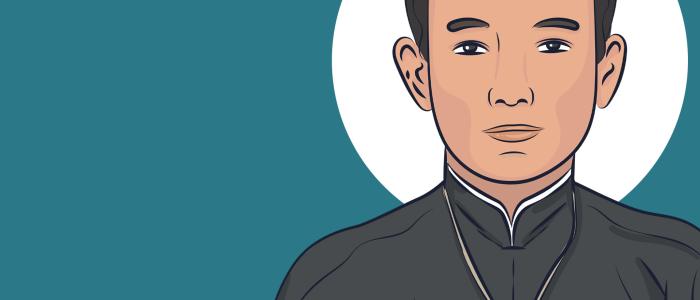 7.61 What should I do when I am persecuted for my faith?
More - #OnlineSaints
When you admit that you are a Christian, people may react in a negative way. They may exclude you from their circle. There are some countries where people even have to fear for their lives if others find out that they are Christians.
Saints Thomas and Matthew were living in a time of terrible persecution of Christians. That did not change their affection for Jesus, though. On the contrary! It would seem that they became more convinced in their faith when it became more difficult to live it. Do you think you can have a similar attitude to your faith and your life?
For more on these saints, scan the picture with the app Online with Saints or click:
→ Saint Thomas Thien Tran
→ Saint Mathew Gam
Search to grow in closeness to God. The knowledge that life will continue after death may give you peace of mind, whatever happens.