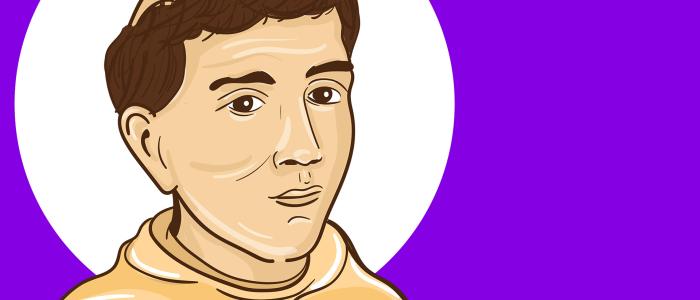 7.26 Is there something bad about horror movies or books on magic and telepathy?
Multimedia - #OnlineSaints
Norbert was a member of the clergy, but he did not take his tasks very seriously. He rather enjoyed a glamorous life of pleasures and parties, far from the grim realities of life. Until one day he literally fell from his horse and came to his senses: he realised that he had lived in a fake world of dreams, but now wanted to embrace real life with God, caring for his fellow human beings.
As long as you can distinguish clearly between dream and reality, films and stories can be a great way to give your mind a rest. But the reality of God's love never leaves you, so keep a keen eye on what is appropriate in the light of his love for you. Some stories may seem harmless, but in fact are bringing you further away from God. As long as you place him at the centre, you will be able to choose well.
For more on this saint, scan the picture with the app Online with Saints or click:
Entertainment can be very good, as long as you maintain a clear distinction between reality and fantasy: nothing should take you away from your relationship with God.