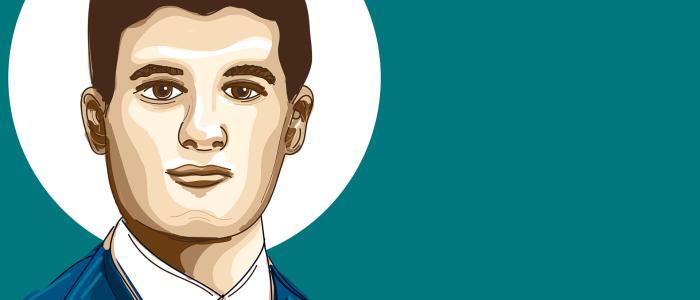 7.12 Could sports be a vocation too? How do I not idolise sports?
Vocation - #OnlineSaints
Sports are great for body and mind. A healthy match between equals can be great entertainment. There is a certain danger in the competitive aspects of sports, for winning in sports should never become more important than your relationship with God or fellow human beings. 
Pier Giorgio was great at sports, and regularly challenged his friends to a race to the mountain top, for example. The loser had to accompany him to Mass on Sunday, which gave Pier Giorgio the occasion to speak about Jesus to them in a different setting. For him, his relationship with Jesus always came first. Do you wish to have such a healthy approach to sports?
For more on this saint, scan the picture with the app Online with Saints or click:
Sport can be a vocation if that is what God calls you to do: discern your calling carefully. Sport is not just about individual winning, but about advancing together as humanity.